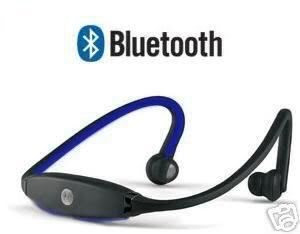 iHEM
This Bluetooth headset is.. well, just look at it!
An iPhone isn't just made for any old headphones. It demands quality. QUALITY. You think Steve Jobs sits around eating Big Macs? No!
He's in a gold plated sofa lounging like The Merovengian in Matrix ll throwing old-style iMac mice at the Mactv when he wants to change the channel. A classy guy like that woukd want the best for his products.
Which is why this Motorola S9 Headshet, well, man. It's just so classy we can barely speak. And it should work with all the current iPhones, as well as some of those old timey normal phones. But who uses those, right?
If you want to go wire-free, you want one of these. You can already look down your nose at regular phones, wouldn't it be cool to also get to look down your nose at OTHER APPLE USERS TOO? C'mon, that's the best part of owning Mac stuff. Don't miss out. Go all the way.
Features
- Wireles music. Stream from your compatible phone or iPod (adapter sold separately)
- Lightweight. Barely 1 oz, probably lighter than your keys
- Discreet. Behind-the-head wearing style
- Never miss a call. Music mutes or pauses when calls come in
- Control music and calls from the headphones
- Stable and secure fit. Small 13mm speakers for better comfort and fit on the ear
- Durable. Sweat and water resistant for active conditions
- Long play time. Up to 6 hrs of music play from a single charge
- 6 hours of music listening
- One button call/music switching
- 180 mAh lithium-ion recargeable battery
- Bluetooth 2.0 Wireless Technology
- 12mm x 130mm x 48mm
- Works with any brand of Bluetooth-enabled compatible phone or music device that supports Advanced Audio Distribution Profile (A2DP) and Audio Video Remote Control Profile (AVRCP)
Source: www.woot.com